Our facilities are spread across the country; and as we speak, we are busy building – literally – the future of our kids, with facilities with therapeutic pools and state-of-the-art classrooms and equipment. 
Perach believes in bringing all types of children together to create a society that is accepting, understanding and tolerant. Our facilities across Israel cater to all children regardless of their abilities, disabilities or backgrounds. With a deep understanding of special needs and special education, Perach therapists and educators are highly trained to recognize developmental issues and offer tailored solutions for every child.
The need for Perach services is growing at a fast pace. The quicker a child's issues are diagnosed and treated, the better. We aim to help every child reach her optimal developmental stage based on her own context.
Perach facilities are designed to match our inclusion model: special needs classrooms are adjacent to mainstream ones, giving multiple-opportunity-and-meaningful inclusion.
The friendship of two Perach students Ezra and Daniel best demonstrates our inclusion model:
Ezra has CP (Cerebral Palsy), and Daniel is on the autism spectrum (ASD). They became friendly in the Perach day care center and started to help each other.  Ezra began crawling faster to keep up with Daniel, and Daniel learned to sit still at circle time because he wanted to participate like Ezra. We expanded that idea, and today, most Perach children help each other with their respective challenges.
The Perach inclusion model helps special needs kids develop and the mainstream kids grow to be compassionate and empowered. It reduces stigmas, makes parents and siblings happy and it educates the community as a whole.
Make their new year healthy and safe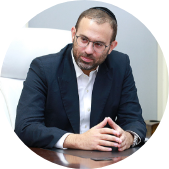 CEO and Leader with Vision Entrepreneurship, Innovation and Technology
Moshe Stein is the fierce leader of Perach. He launched it 20 years ago, when his hometown Mayor approached him with a burning problem: no one was willing to start a daycare for the growing number of special needs children in his fast-growing district.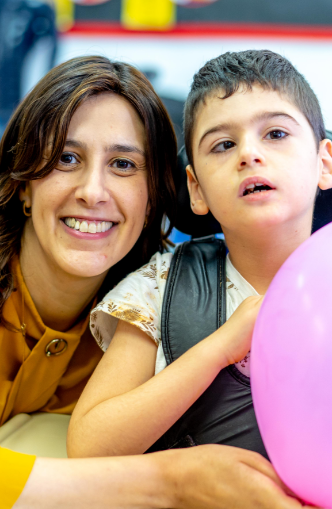 School Director
Diversity and Inclusion
For Chanie the world of special needs is much more than a day job. It is part of her very essence. Her brother was born with severe health issues and the doctors did not give her parents much hope. Chanie's parents refused to accept the grave prognosis. They worked with him every day and today he is a married man with children of his own!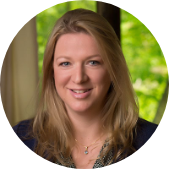 Director of Research, Development and Resources
Shirley joined Perach following an eighteen years residency in the US, where she was an attorney, an author, a public speaker and an activist in the field of autism. Shirley wrote her first book, Autism Mom, after her son Dan was diagnosed with autism and she found herself in a new universe that she determined to research and understand.